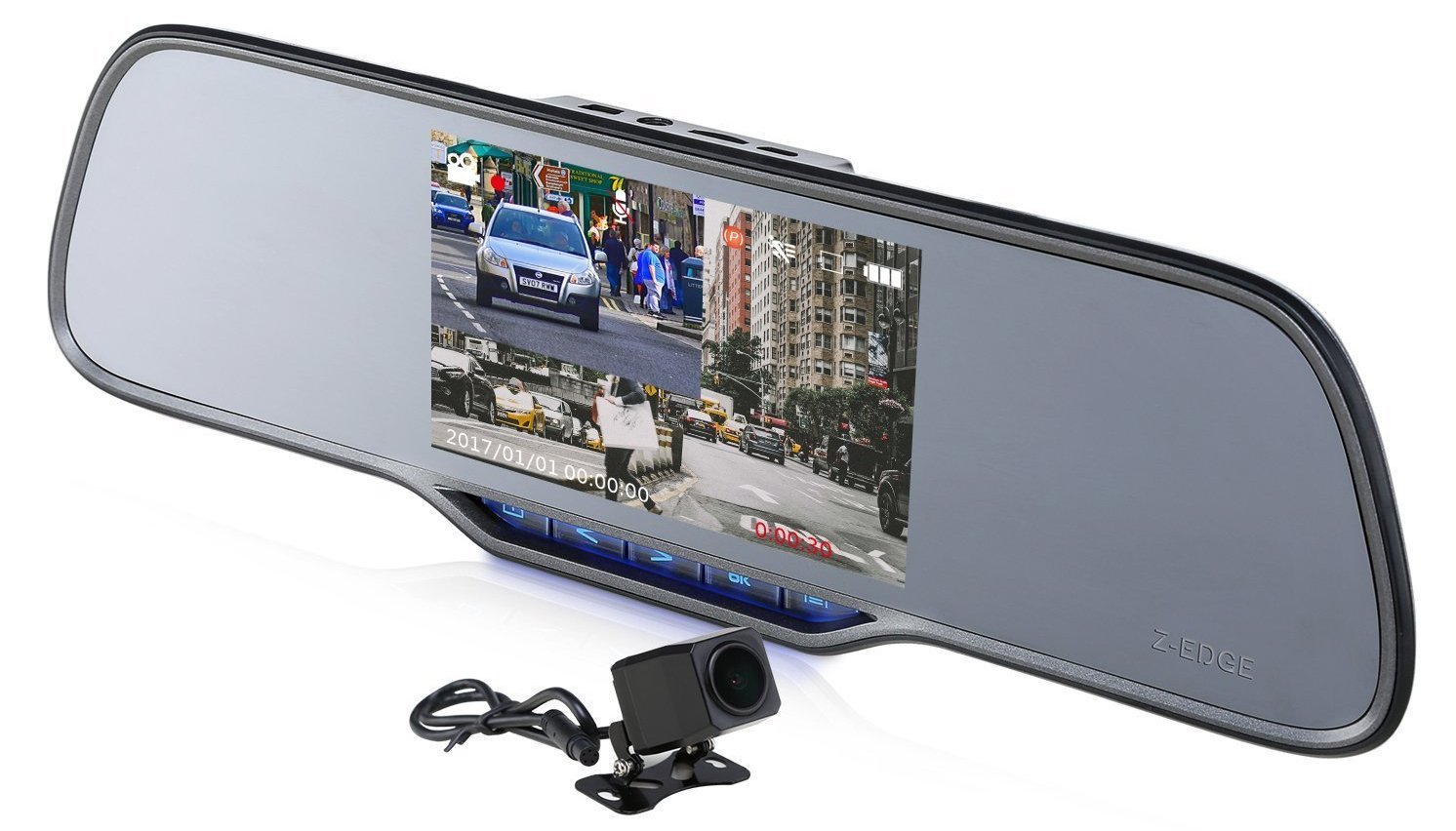 Z-EDGE Z2 Pro Dual Dash Cam can be an awesome gadget if you are looking for the best dash cam. Because the device offering a wide range of useful features to the users.
So, if you are looking for the best front and rear dash cam for your car, then great, you may go for this device without any if or but.
Well, folks, to make you completely satisfied about the Z-EDGE Z2 Pro Dual Dash Cam, we are doing this detailed review here on thereviewsguide.
Thereviewsguide is the name where we always talk about the various type of cameras. You can explore our wide range of car dashboard cameras, in which we have, Rexing V1P, Falcon Zero Touch PRO, Z-EDGE Z3 Plus and many more.
So, let's come back to the point, and be ready to check out the deep review of Z-EDGE Z2 Pro Dual Dash Cam, in which you can get every single detail of Z-EDGE Z2 Pro Dual Dash Cam.
Z-EDGE Z2 Pro Dual Dash Cam "Detailed Review & Buyer's Guide"
Superior  Night Vision – While buying a camera night vision is the first thing, that I always consider. Because a camera can perform better in daylight but is it compatible to perform similarly in low-light situations.
So, the Z-EDGE Z2 Pro Dual Dash Cam offering the superior low light compensation for both rear and front recording.
It has built-in high-end NTK96663 CPU and the OV4689 image sensor with 6G lens front camera and Sony IMX323 image sensor rear camera.
Also, it supports the wide dynamic range (WDR) technology that compensates for light/dark spots and balances exposure and six glass lenses reduce glare and deliver superior video quality even whilst driving at night.
Full HD Recording Of Both The Views – Z-EDGE Z2 Pro Dual Dash Cam offering an excellent night vision to the users, then how it can compromise with the recording quality.
So, to make you mesmerize the dash cam offering Ultra-HD 2880x2160P at 24FPS or Quad-HD 2560×1440 at 30FPS with the rear camera.
Also, the dash cam has a super quality 5-inch scratch resistant LCD display screen with PiP display, so you can watch the recorded files anywhere at anytime.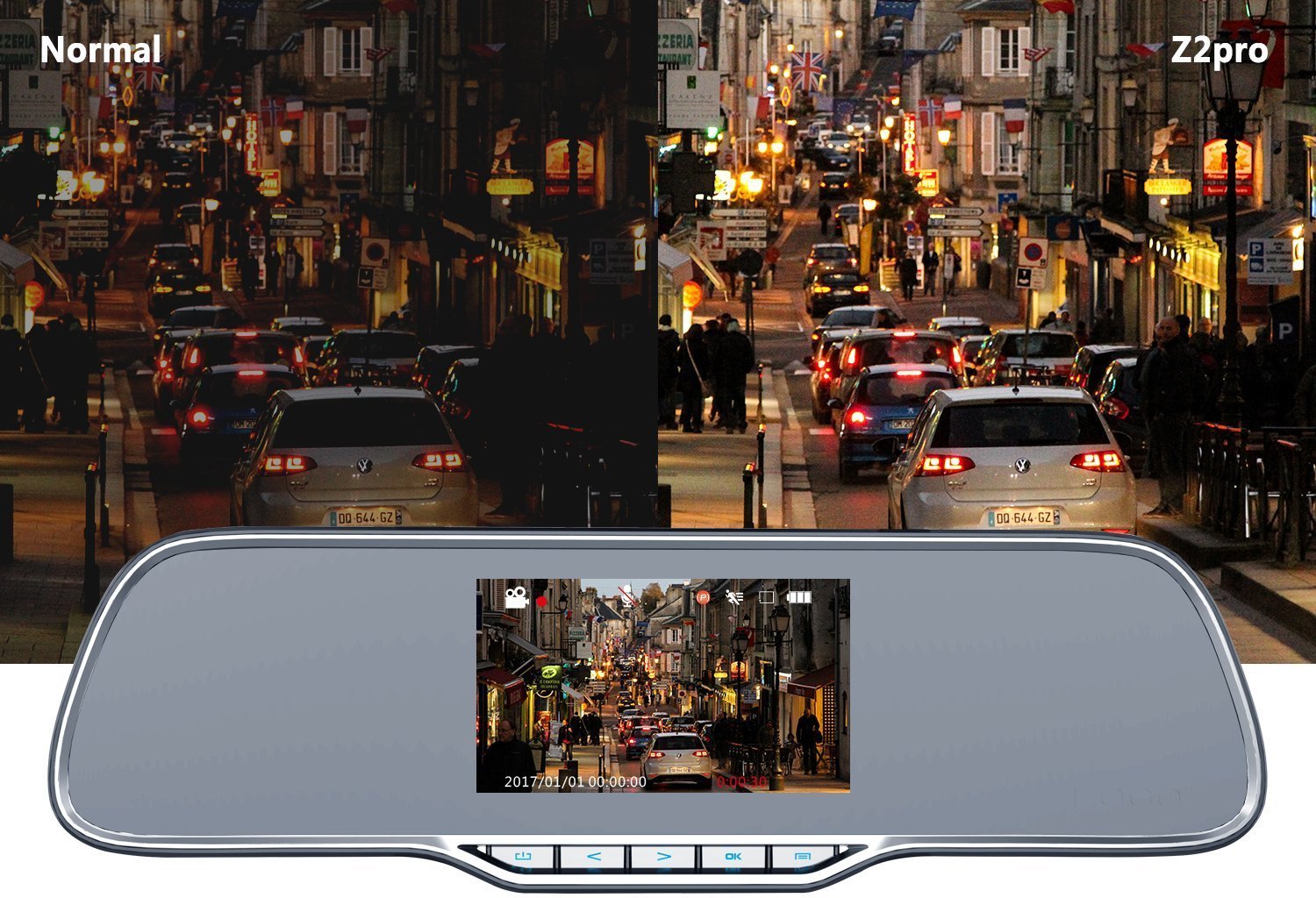 Super Wide Angle Lens And Powerful Battery – It is the only device that can offer you such amazing features at this price, the Z-EDGE Z2 Pro Dual Dash Cam has everything that you need from your perfect dashboard camera.
So, the dash cam has an ultra wide 150-degree viewing angle lens that, captures more of the road around you to give you the perfect evidence of every activity on the road.
Also, the built-in 500mAh battery enables 30mins recording without power input. Just because of the excellent quality and awesome features this dash cam got a large number of positive reviews and rating from the users.
So, for everyone who needs the best dash cam for their car, the Z-EDGE Z2 Pro Dual Dash Cam can be a wise choice. Because this device will never disappoint you by the performance, and you can trust the quality of this amazing gadget. 

Some More Eye-Catching Features Of Z-EDGE Z2 Pro Dual Dash Cam
Display Screen Off Timer

Loop Recording 

One-button audio recording on/off

Integrated G-sensor

Parking mode

Waterproof rear-view camera
Final Verdict About The Z-EDGE Z2 Pro Dual Dash Cam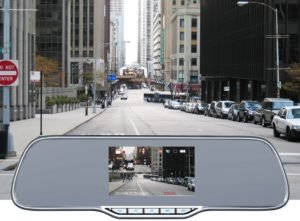 Finally, I thought now, nothing is left, and now you ought to go for this best dash cam 2019. Because, every feature, every technology that you need it can offer you.
And, the best part is, the dash cam coming from a well-known and well-reputed brand, that you can trust.
So, my dear readers, now you can visit the amazon.com to check out other useful things about this camera. And if you have any query then let us know by commenting below.
We will answer you for sure as soon as we can.