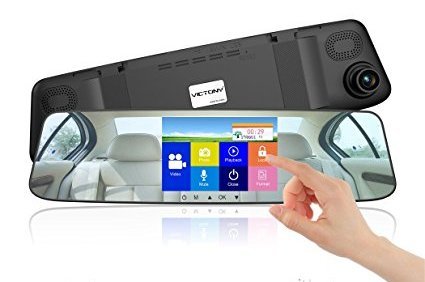 Car dash cam is a necessity when it comes to road safety.
There are several dash cam available in the market which captures everything happening on the road,
it will protect you from a road rage, closing from another vehicle.
The recording from the front and rear dash cam is also considered as a major evidence during the insurance claim.
VICTONY Dual Lens Car Camera is one of the best dash cam 2019 editions, which provides excellent video quality and amazing features.
And it also helps in parking the vehicle safety and without any collision. VICTONY Dual Lens Car Camera makes use of high-performance chip which supports all recording with great clarity and excellent resolution.
The camera can capture brilliantly even in low light and night.
VICTONY Dual Lens Car Camera comes with a good bright HD screen of 4..7 inches. The total resolution of the front camera is of 1920*1080 pixel.
It can easily capture everything around 170 degrees wide angle. The rear dash camera can capture 140-degree wide angle and has a total resolution of 1280*720 pixel.
When you order the VICTONY Dual Lens Car Camera it comes with additionally 32 GB micro SD cards and also a large cable clip.
The entire installation can be done easily by following the user manual. The rear dash cam does not support GPS function.
Here are some amazing features of VICTONY Dual Lens Car Camera
VICTONY Dual Lens Car Camera "Review & Buyer's Guide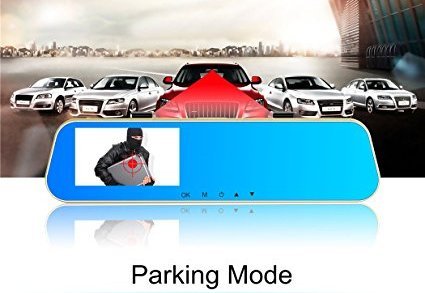 Screen Quality – The front camera has an excellent resolution of 1080 pixel and provides complete clarity while recording everything happening on road.
It also provides a picture of picture display which provides additional safety on road.
Uninterrupted video recording – The rear dash cam comes with automatic video recording, which makes the storage efficiently and there is also a manual recording function.
you can set the timing based on your need for 1, 2 or 5 minutes.Basically, the rear dash cam starts the recording when there is any sign of option, the recording is indicated via the red indicator light.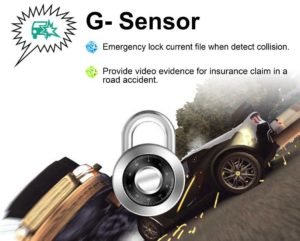 G-Sensor technology – The another great benefit is the dash cam will start recording as soon as the vehicle starts.
it will also start auto recording when the collision occurs or due to any motion or vibration.
You can also switch the mode into front camera, rear view as well as the picture in picture. The monitor automatically starts to display the recording when in reverse gear.
When your vehicle is in R gear, it will start displaying the footage at the rear for safe car parking.
Additionally, during the collision, it records 10 seconds of footage from the front area and 20 seconds from the back and then it gets locked.
These locked videos are saved in special locations so that they cannot be overwritten and are highly secured.
Great technical team support and easy installation – This rear dash cam comes with a free SD card which can store up to 32 GB of data, the installation is quick and easy.
The customer support tea provides 24*7 technical support to the customer. So, you don't need to be the worry about after sales support.
Final Verdict About The VICTONY Dual Lens Car Camera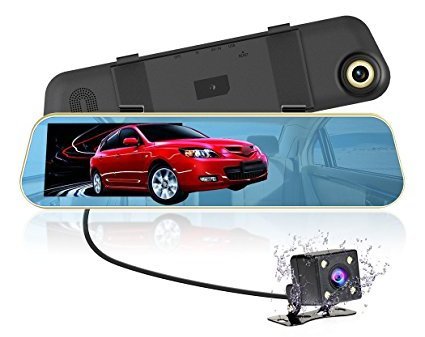 I hope you found this review helpful to you, and you found the VICTONY Dual Lens Car Camera a worth buy gadget.
Trust me guys, this device can perform excellently, as you can expect from an ideal and best dual dash cam.
So, for every car owner, this dashboard camera is one of the best available options. 
Now, you ought to visit the amazon.com to check out the price and reviews of this device.
And after buying this device, you will definitely get it the helpful and worth buy device.
Well, my dear readers, do share your feedback about this review and this best dash cam with us, by commenting below in the comment section.
Because we love to interact with our readers to make our work better. And if you have any suggestion or query about any dash cam, then let us know, we will come to you to give you the perfect answer for sure.