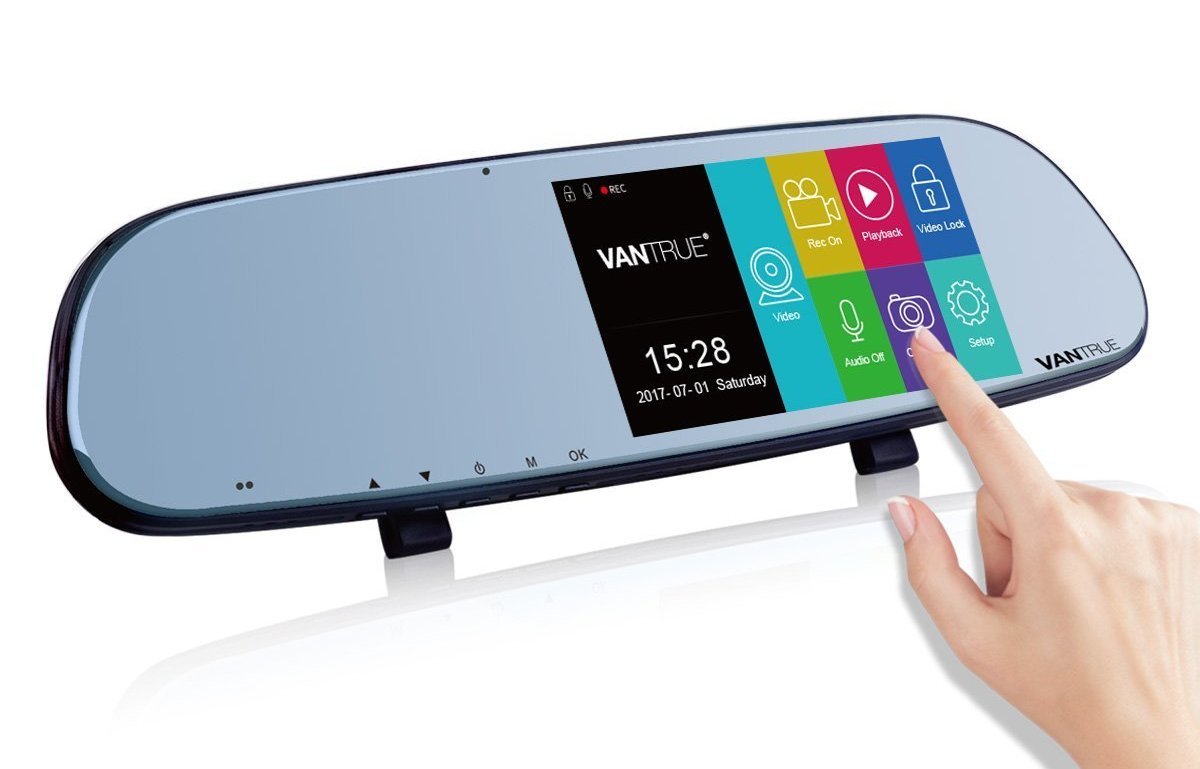 Vantrue N3 Dual Dash Cam is an essential part of the car as it records every happening while you drive. the rear dash cam is crucial as well as an attractive component for drivers across the globe.
Additionally, it plays the main role of crucial evidence with the law enforcement agencies. The front and rear dash cam are the best devices to capture accidents, criminals, and traffic stop.
Apart from that, they are the best to park vehicle securely. These rear dash cams are installed and mounted on the dashboard of the car.
It also has additional attachment to record the audio and video during the entire drive. The rear dash cam has several benefits especially for the personal cars, van, jeep etc and they are the best to capture great stories too.
Vantrue N3 Dual Dash Cam comes with the excellent Waterproof backup camera in the rear end which works tirelessly to capture everything on rainy days and well as in less light.
The camera is a dual front and rear cameras which works on IPS touchscreen. Vantrue N3 Dual Dash Cam is very easy to operate and to handle.
It works at the even low light and has robust gesture sensors. you can wave your hand to switch the camera on or off.
The rear dash cam is totally value for money and has excellent features.
Here Are Some Exciting Features Vantrue N3 Dual Dash Cam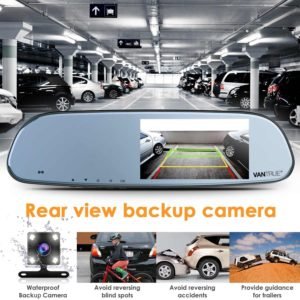 Dual Lens Light Vision Dash Cam – This dash cam comes with 1080P 6 full glass front camera which can capture up to 170°ultra-wide angle.
The rear dash cam is totally waterproof with 140° wide angle. The camera starts recording the video automatically when the vehicle starts.
Waterproof backup camera in the rearview mirror – The Vantrue N3 Dual Dash Cam follow P67 waterproof standard and captures a clear image every time even on rainy days and in the less light environment.
It also works as a parking assistance and helps to securely park the vehicle. This is the best rear dash cam prevent unexpected back over an accident.
G-Sensor – It also has auto lock recoding option which gets enabled when there is a collision. These recordings are essential for the insurance claim as it works as a crucial evidence.
It has an additional option of parking mode option detection which gets enabled when a vehicle, thing or people comes close to your car.
In order to get an uninterrupted recording, it is must to have a constant power supply which can be achieved using an external battery or any hardwire kit.
Vantrue N3 Dash Cam is one of the best dash cams in 2019 which facilitates picture in picture display with great G-Sensor and has Anti-dazzling blue screen mirror.
Easy installation and warranty – This best front and rear dash cam come with an auto-activated feature which starts the recording when the car is switched on.
you just need to add it to the existing rearview mirror and install a cable, then plug in your car charging port to provide with the power supply.
Vantrue N3 Dash Cam comes with 1.5 years warranty. The customer support team is very helpful and you get instant replies. The technical team is very professional and active.

Final Words About Vantrue N3 –
So, guys, this was all about the Vantrue N3 Dash Cam, and I hope you liked this review of Vantrue N3 dash cam. 
And after checking out everything about this dash cam, this is the time to visit amazon.com, where you can check out the reviews and rating of this best dash cam 2019.
Still, if you have any query about this dash cam or any other dash cam, then leave that in the comment section below. 
We will try our best to give you the perfect answer as soon as we can.