In this fastest revolutionary technology, changing the life very fast and making it more luxury and comfortable. Due to this quick change technology, the shower head now has become the symbol of the art fixture in many homes and apartments. Many people asked how to increase water pressure in shower, because more powerful water pressure, a safer organization can make it a more enjoyable part of a home.
Do You Have Low Water Pressure?
Water pressure is a general issue in several residential places. You have organized your home with the high-grade appliances, and the best shower head is one of them in your bathroom but its water pressure not working well. It's about to consider because low water pressure can cause high anxiety especially when you are in a great rush.
Best tips and tricks on how to increase water pressure in shower head
If your showerhead is not delivering a good water pressure, then you must aware of the ways to improve water pressure in a showerhead.
Here we are going to review some tips to boost low water pressure in shower.
These tips are fundamentally DIY, and you will be able to fix the problems on your own with these tips.
However professional plumber and shower installing companies will also be able to help in case of a grave issue.
There are two types of solution how to increase water pressure in shower,
Miner or quick solutions
Major or time taken solutions
However it depends on a problem which type of and what kind of solution is better to increase low water pressure in shower.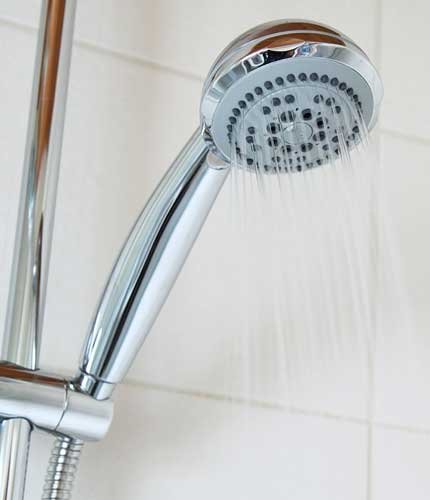 Miner or quick solution
Check all faucet's locations
Examine all the places that hold taps like kitchen, bathrooms, basement are the common areas usually, have low water pressure.
Run the water in all faucets to check which the area has low water pressure.
Look at the Pressure Reducing Valve (PRV)
PRV is like a bell-shaped, and there will be a screw over valve to tight it turn on clockwise for increasing water pressure. For decreasing water pressure to lose its tightness by turning it in counterclockwise.
Replacement would be necessary if the valve has broken or failed.
Detach Aerators
Aerators are tiny parts which insert air into the water. They are designed to get a shower experience to consider "wetter".
Many people find that water pressure can boost up effortlessly just by removing the aerators from a showerhead.
Aerators change the path of water flow by the addition of oxygen, and they are usually culprit to lower the water pressure.
Every showerhead has a separate system so refer to their system to find out aerators. It must be easy to install it back if not working well as your requirements.
Remove out sediments
All water carries minerals, so some time due to these minerals, gunk, grime or salt deposits and scale clog up your showerhead.
In this case, unscrew the showerhead and let it soak for few hours in vinegar to de-clog it. The residual deposit does remove by a toothpick or pin. Water pressure will increase by resolving this issue, but if it does belongs to this.
There are plenty of ways to clean the shower head for this look online methods for more tips.
Anyhow it is smart to conduct regular maintenance of showerheads to prevent from clog before they rise.
Be sure to avoid using the abrasive cleaning tool, especially if the unit is made up of a material which may be scratched.
An issue in curb-side main
In some cases, water volume can lower because of curb-side main is not completely turned on. It can be turned off due to major construction at the house and forget to turn it on completely.
So for making sure to check your main water meter and to turn it all.
Open up shut off valves line
Some houses have an in-line shut-off valve. They have separate pipelines and act as an emergency stops. These valves would be located near the supply point.
So in this situation turn the valve counter-clockwise for full pressure.
You will be able to fix the problems on your own with these tips
Major or Time Taken Solution
Fix water leaks
Some time water pipes leakage put a direct effect on the shower head. If you get this fault of leakage, must hire a plumber to resolve this matter because by self cannot determine leakage. .
Adequate plumbing
Sometimes some homes have to face inadequate plumbing. In this case, the issue of low water pressure can be throughout including tapes and showerhead.
Replace single control shower volume
One another that can put an effect on shower volume is single control shower volume. Repairing in that way is not possible.
In this way replacement is the last option, yet it is expensive and complicated but can cover up water deficiency for over time.
Troubleshoot Water Pressure
First, talk to your neighbor in this matter, and if you find all have the same issue, then you have a chance to install the water pressure booster.
---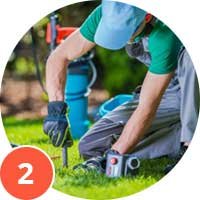 If your house is only one for facing this problem, then it would be the blockage from municipal water supply before entering it enters home plumbing. Hire a trained plumber would be a good choice.
---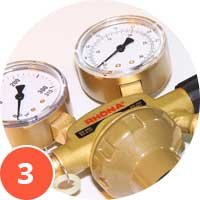 If your house has a water pressure regulator then must need to adjust it. Water regulator pressure is a device probably located near the house main supply valve. In this condition better to leave this job for a plumber.
---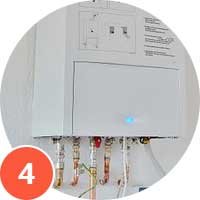 Sometimes the water heater shut off valve is the most common source of this problem. Open both the hot and cold water taps and examine whether hot water effect on water pressure or not.
a) If the valve is shut slightly, even it can affect water pressure.
b) Now test the water pressure whether it has resolved or not.
c) If the problem of water pressure is still not resolved, then look towards another issue.
d) Blockage can occur in the lines or pipes so better to concern the plumber to fix it soon.
Conclusion
Now from the above tips and tricks on how to increase water pressure in shower, one tip can be in your favor, and the water pressure problem can settle down. If one suggestion is not working, then try another. Figure out the showerhead problem quite bit a tough task and can take time because obstacles do vary.
In short, most helpful and smart tips are apparently to clean the showerhead and to remove the flow regulator.