Nowadays, dash cam market becoming successful and spreading all over the world. Every competitor is offering more features in their new line of dash cam products to stay ahead of others.
As we know, that Human beings are prone to error. Sometimes our society faces terrible experiences, like anything related to vehicle collision, auto theft, driver's behavior, visual, auditory acuity and reaction speed.
You know, on the road a good driver can be the risk of an incident too.
To save from any culprit update your car with latest gadgets that help in evading the accidents and enhance the driving experience. Cobra Dash Cam has solved some of their user's problems. No matter you travel long or short distance. You can control your car firmly as well you know the behaviors of the vehicle that around you.
What is Cobra Dash Cam?
Cobra dash cams is a digital camera that based on modern technology to continuously records your journey on the road ahead.
In addition to this, Cobra dash cams are designed for the predictable nature of the traffic on the road. A road is a wild place, and many crazy things happen while driving and a driver doesn't know especially behind the wheel.
By using this dash cam, you can smartly keep an eye on your vehicle as well ensure that you can protect yourself and your property against any strange situation.
Cobra drive HD dash cam records traffic accidents encounter with law enforcement and share those evidence in high quality and high definition format. It always keeps real-time recording for drivers witness or either helpful for claiming of car insurance.
This small digital camera capture segments simultaneously with front and rear dash cam of an HD video (Front: 1080P FHD, Rear: 720P HD).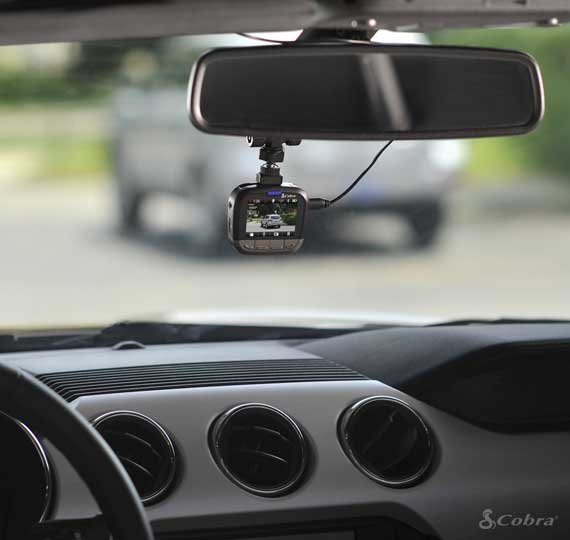 Available Models
Available Models of Cobra HD Dash Cams in the Market are:-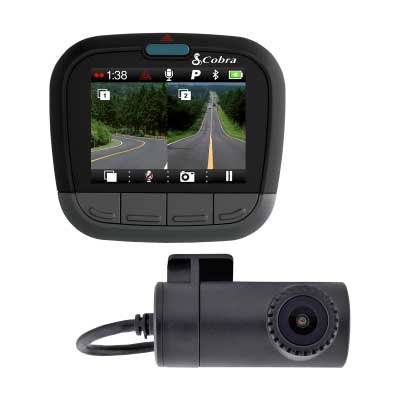 CDR 905 DBT
Dual View Dash Cam System with iRadar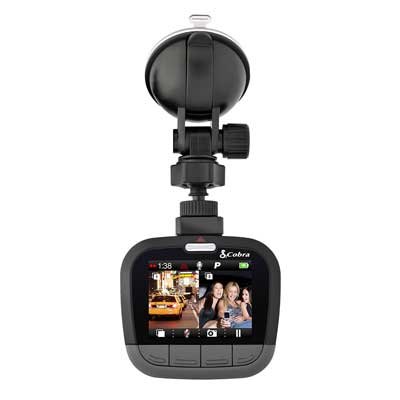 CDR 895 D
Dual View Dash Cam System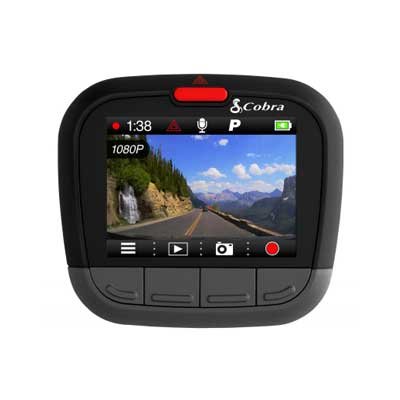 CDR  875 G
Drive HD 1080P Full HD Dash Cam with Internal GPS, and Bluetooth® Smart-enabled iRadar® Alerts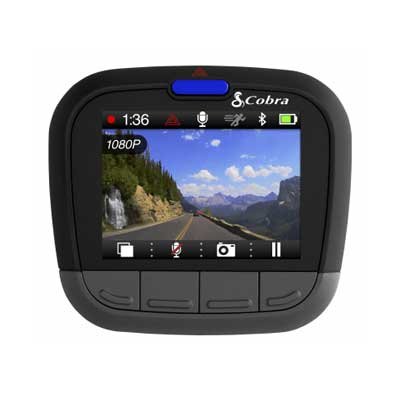 CDR 855 BT
Drive HD Dash Cam with Bluetooth® Smart Enabled GPS and iRadar Alert
Best Selling Model of the Cobra
CDR 895 D
Dual View Dash Cam System
Cobra – CDR895D Front and Rear Camera Dash Cam Features:
The Cobra CDR895 is user-friendly and have most advanced features to fulfill the current requirement of their drivers.
Cobra has standard features of a dash cam, including a two-inch LCD Screen, 160‐degree view in the front and 130 degrees in the rear. You can split the view of two-inch LCD Screen for both cameras simultaneously. Both recorded screens can be playback at the same time with free Drive HD Player.
It can connect to TV with HD, or USB
1080P Full HD (1920×1080 / 30 FPS)
720 HD             (1280×720 / 60 FPS)
720 HD             (280×720 / 30 FPS)
Within the box:-
CDR895D Front HD Dash Cam
Rear-Facing Camera
16GB MicroSD Card
Mounting Bracket
20 ft. (6m) Rear Cam Extender Cable
Y-Cable
12V Power Adapter
10 ft. (3m) Micro USB Cable (power only)
18" Micro USB Cable (data)
It has embedded G-Sensor to automatically save and protect video clips while an impact is detected are around the vehicle.
Emergency Recording
Unlike normal recoding, Cobra CDR895 can record sudden instant by just pressing the emergency button, and it cannot be deleted or overwritten.
CMOS Image Sensor Allows Full HD 1080p video recording with a 160-degree wide angle front camera lens.
Rearview camera Simultaneously captures the road behind in HD 720p video quality with 130-degree viewing angle.
Provides security while your vehicle is parked. If the motion is detected, the camera will automatically wake up and start recording.
Lane Departure Warning System Analyzes the road ahead for lane markings. As the vehicle drifts towards a lane marking an alert will be triggered.
Forward Collision Warning System
Identifies slow-moving or stationary objects in the road ahead and alerts car is approaching them rapidly (CA-Mount-002 required, sold separately).
16GB Micro SD card included. For convenient and long-lasting operations.
How to Install Cobra Dash Cam in your car
The installation and usage of the cobra dash cam are little easy to directly place the front camera on the windshield with an easy to use suction cup mount, for the rear camera use strong adhesive tape. Now connect the included power cables with both cameras to the vehicle cigarette lighter adapter. When power is on the unit is automatically turn on and start recording, so you always have footage if you need it.
Hardly 30 minutes requires to complete your installation and hide the extendable wires of the dash cam within the car.
Cobra free there customers from the complicated configuration of its product by turning in the innovative, flexible installation of the rear camera on the windscreen facing out, or even the front windshield looking in.
You get a crystal clear result of both stills and captured videos.
Pros
Simultaneous recording can be captured with front and rear camera.
G-sensor senses a sudden change or impact of motion around a car and automatically make an emergency recording and save files to prevent damage and corruption.
Flexible 20ft rear camera extension is available.
1080p video resolution
8GB memory card
Suction mount
Great day and night video results
Built-in GPS
Small and lightweight product
Cons
Difficult to preview recording on small 2" split screen
Lane departure and collision warning alerts give late acknowledgment to the driver.
16 GB memory does not offer much storage
Unlike other Cobra video recording devices, this one does not offer GPS or Wi-Fi capabilities
High price point
Conclusion
To increase the safety of your car use Cobra dash cam as it is perfect eyewitnesses and keep track of unexpected moments on the road. If you are any driver (taxi driver, truck driver, road tripper), who spend long hours in traveling and want to protect themselves from any obstacle related to an accident, to know the face of thieves cobra dash cam provides you the crystal clear picture and high definition footage of the theft. You can also document your exciting journey.
I hope this guide of cobra dash cam will decrease your stress against the safety of your vehicle.
If you are looking for this device, then buy it today to finally capture unforgettable moments on the way.