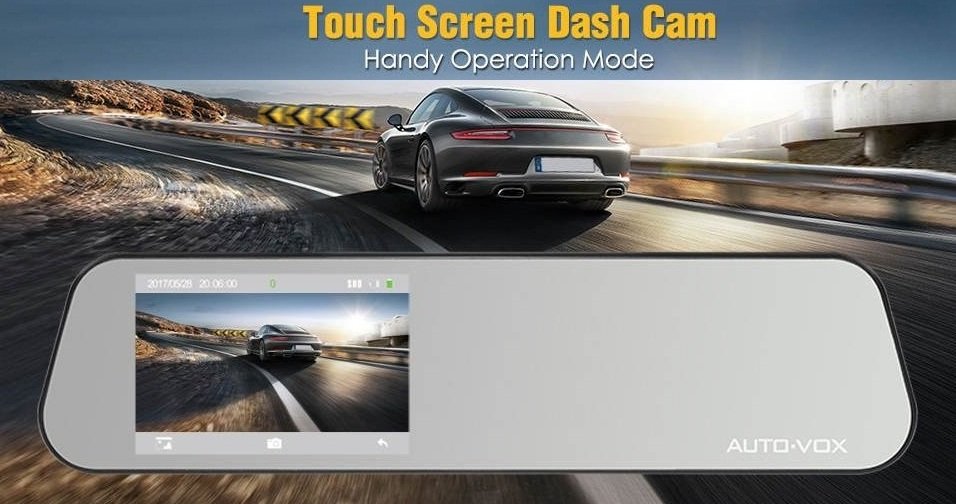 Having a reliable rear dash cam is very crucial for all the drivers who prefer to respect and follow road safety guidelines.
This is an extremely small attachment which recordings everything with its highly efficient camera.
The AUTO VOX M6 Dash Cam provides the best clarity and high image quality which can be used for correct surveillance of parking areas and also as evidence during a collision with another vehicle.
With the help of rear dash cam you can get a perfect wide-angle view of the area behind your vehicle hence you can mark your vehicle safe on the reverse.
The rear dash cam works very efficiently as compared to the rear mirrors. This rear camera recording each and everything with high clarity when you are driving.
This is highly beneficial during both short and long trips, front and rear dash cam is considered as a great investment and it is the best to record good vacation stories with your family and folks.
AUTO VOX M6 Dash Cam is one of the best dash cam 2019 Editions. Here is the review of this excellent dash cam.
AUTO VOX M6 Dash Cam "Review & Buyer's Guide"
Touch Screen – This super-efficient rear dash cam is designed brilliantly,
it comes with a nice touch screen which is 4.5 inch. you can easily operate the touch screen with the help of your fingertip.
The cam always amazes you with providing high-quality images and you get full HD cultures even in the low light area.
The image processor is very sensitive and has 6 LED lights to provide high-quality images for both daylights as well as during low light and night time.
The biggest benefit of AUTO VOX M6 Dash Cam is, it provides you with best picture and light during the parking.
User Interface – This dash cam comes with the excellent user interface and everything is a touch screen, the recording is uninterrupted even during the night.
You can get the back up of both the front and back dash camera without any loss of data.
Resolution – The AUTO VOX M6 rear dash cam comes with 1280 pixel and captures everything in high resolution and has a wide angle of 170 degrees.
This front dash cam has an excellent recording capacity of 1080 pixel which can cover 165 degrees wide angle. The installation of the dash cam is very easy and takes very less time.
Motion Detection – The AUTO VOX M6 Dash Cam can record everything automatically with the help of excellent motion detection feature.
Even if there is something near your car moving within 3m. The rear dash cam records everything in high quality.
The cam gets started automatically when the R gear is engaged, you can always park your vehicle safety without any collision.

Final Words About The AUTO VOX M6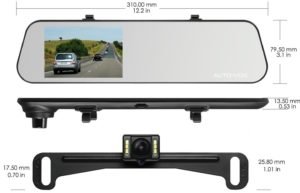 The rear camera has a backup option which helps you to save a lot of effort and money.
The AUTO VOX M6 Dash Cam is very lightweight and it has a total weight of just 2 pounds.
The total dimension of the rear dash cam is 13.1 inches x 4.7 inches x 2.3 inches.
The drive is a space saver and protects you from accidents and happenings at the right time.
Well, folks, after reading everything about the AUTO VOX M6 Dash Cam, this is the decision time. And now you can visit the amazon.com to check out the reviews and rating of this best car dash cam.
And, if you have any query or question about the AUTO VOX M6 Dash Cam or any other dash cam, then leave that in the comment box, and we will try our best to give you the perfect possible answer as soon as we can.